Our previous blogs introduced the research underway at ASU into Fully Integrated Supply Chain Organizations (FISCOs). These organizations are emerging as leading healthcare systems see the great value in a single, integrated SCM organization. Such organizations have complete procure to pay to deliver processes managed by a single team that has visibility and insight into all of the dynamics and trade-offs in comprehensive SCM decision-making.
These FISCOs …
Create value otherwise unattainable
Transforms supply chain from an cost center to an asset
Address business and clinical challenges directly
Create a governed autonomous supply chain organization
Links supply chain to overall system goals
Our research into FISCOs has led us to identify 17 dimensions to these entities. They are divided among three categories:
Business Processes
Technology Tools
Governance Mechanisms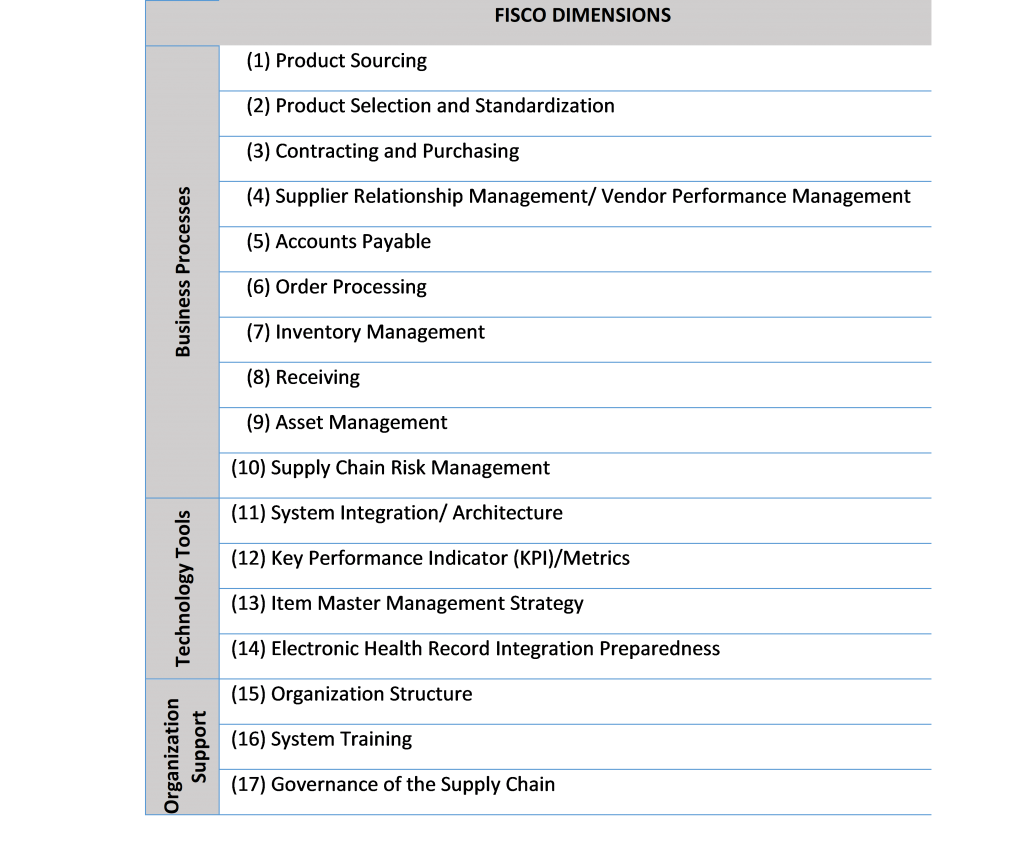 The adoption and inclusion of these dimensions within the supply chain organization varies among systems. Those systems that are able to manage the maximum number of dimensions generate high performance levels in the key metrics that define effective SCM. The dimensions that we consider relevant for a FISCO are:
Which of these functions are not part of your supply chain organization? What value could you create if they were? What will it take for your organization to adopt these?